Resaltan apoyo a la ley PRITS
Con ejemplos de soluciones para manejar la crisis ante el huracán Irma y abundando sobre cómo aprovechar la tecnología para lograr una verdadera transformación digital del Gobierno, Maksim Percherskiy, "Chief Data Officer" de la ciudad de San Diego y Daniel Sheldon, director de operaciones del Servicio Digital del Reino Unido, se dirigieron ayer ante diversos líderes de la comunidad empresarial y política del país presente en el evento "Dear Fiscal Board", organizado por el emprendedor y ex principal Oficial de Informática, Giancarlo González y el espacio colaborativo Piloto 151.
Sheldon listó los elementos claves de éxito en el Reino Unido: centralizar el control de gasto tecnológico, construir un equipo SWAT digital y darles el empoderamiento en ley para poder ejecutar, comentando que "PRITS debe tener autoridad absoluta sobre la experiencia del usuario a través de todo servicio digital de gobierno y manejo del control de gasto e inversión en los sistemas." Para lograrlo, es importante dar paso al PC 749 que crearía PRITS mediante ley. Aquí enlace a su presentación.
"PRITS shall have absolute authority over the user experience across all government digital services & spend control"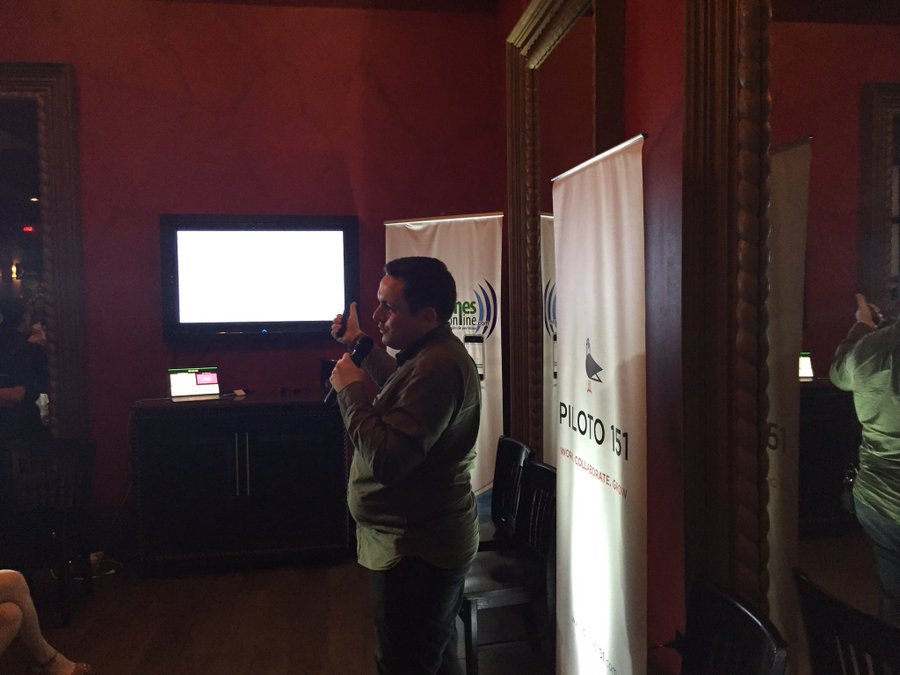 27:55 PM – Sep 8, 2017Twitter Ads info and privacySee Giancarlo Gonzalez's other Tweets
Sheldon es el autor del "Government IT Self Harm Playbook" y responsable de generar sobre 4 billones en ahorros en el Reino Unido mediante adopción de estándares y tecnologías abiertas. Al finalizar su discurso expresó apoyo al proyecto PC 749 que busca estructurar el Puerto Rico Innovation Technology Service o PRITS mediante ley.
Se presenta un 'Web App' de refugios y zonas inundables
Por su parte, el "Chief Data Officer" de la ciudad de San Diego, Maksim Percherskiy, presentó el trabajo que realizó la noche anterior a la llegada del huracán Irma a Puerto Rico para proyectar refugios y zonas inundables en Puerto Rico.
"Flood zone data needs to be simpler and easier to use and understand" @MrMaksimize #Irma2017 PR civic app opens flood data for use!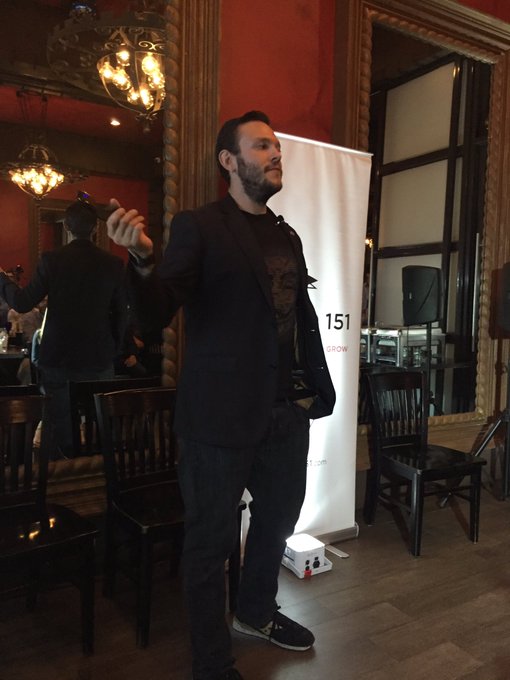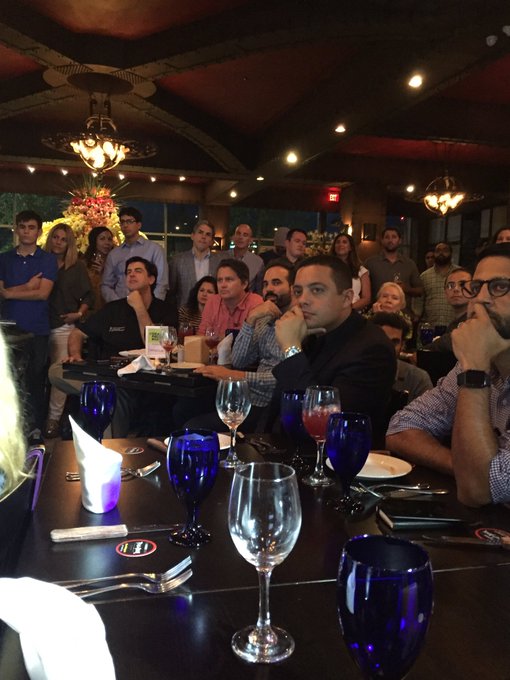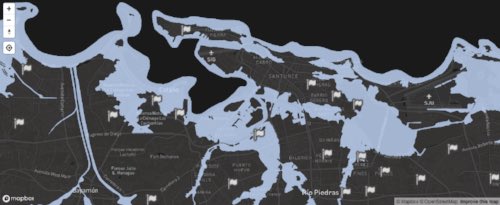 7:03 PM – Sep 8, 2017Twitter Ads info and privacySee Giancarlo Gonzalez's other Tweets
La data de refugio estuvo disponible gracias a PRITS y el portal de data.pr.gov, pero resultó más difícil de lo esperado poder agregar la capa de zonas inundables. Percherskiy comentó que "el servidor geoespacial de FEMA no estaba accesible, requirió bajar sobre 12 gigabites de data inundable de Estados Unidos, agregarlo en su máquina personal, filtrar la capa de Puerto Rico, analizar los datos y terminologías, filtrar las zonas de '500 años', subirlo a un 'host' y agregarlo al mapa." El resultado final se puede ver aquí.
Percherskiy elaboró en el rol del "Chief Data Officer" indicando que consiste en "ayudar a ciudadanos y empleados de gobierno a obtener y utilizar datos, facilitando su descubrimiento y acceso, asegurando hacer las preguntas correctas y obtener respuestas confiables." Expresó lo que llama "one source of truth" y es que debe haber una sola fuente de la verdad y su resultado no debe variar si se consulta contra fuentes alternas relacionadas.
As a user, I should be able to find an answer to a question using techniques no more advanced than basic filtering and sorting in Excel
Dear Fiscal Board – Chief Data Officer shares thoughts and experiences with Puerto Rico
Apoyo a proyectos de ley
El evento contó con la participación de la Contralor de Puerto Rico, Yesmín Valdivieso y el Director del Instituto de Estadísticas, Dr. Mario Marazzi.
Por su parte, la Contralora de Puerto Rico Yesmín Valdivieso se expresó a favor de crear la estructura de PRITS mediante ley (proyecto PC 749) y reclutar el talento para llevar a cabo las recomendaciones de Dan Sheldon para generar cientos de millones en ahorros y lograr mejor entrega de servicios digitales. De igual forma, el Dr. Mario Marazzi resaltó el proyecto PS 236 para crear la "Ley de Datos Abiertos" y crear el puesto de "Chief Data Officer" en PUerto Rico, indicando que esta ley "establece la política de datos abiertos del Gobierno de Puerto Rico, mediante el requerimiento y la publicación proactiva de datos públicos en formatos abiertos que faciliten a los ciudadanos el acceso a estos de forma oportuna, objetiva, veraz, completa, reutilizable, procesable y disponible en formatos accesibles (legibles por máquina), invocables e íntegros."